Love sports and working outdoors? Become an expert in the science of maintaining golf courses, sports fields, and more. Small class sizes and hands-on, on-site learning give DelVal Turf Management grads a top-flight reputation in the golf and turf industries, with a nearly 100% rate of job placement by graduation.
---
Delaware Valley University is the only small, private university that offers a 4-year degree in Turf Management. Facilities include a turf research center, putting green, athletic fields, and acres of lawn turf. Small classes make it easy to hop into a van and visit some of the 70 golf courses less than a one hour drive from campus. Recent graduates work at golf courses, professional sports fields, sod farms, and lawn care companies. Dr. Doug Linde heads the Turf Management Program and teaches various turf courses. He also conducts turf research, coaches the NCAA DIII golf team, and is an avid golfer.
Top ten reasons students come to DelVal to study turf management.
Small class size

Hands-on learning activities

Near 100% job placement upon graduation

Professors promoted on teaching quality and don't use teaching assistants

70 + golf courses & sports fields within 1 hour

Same advisor for all 4 years

Professors are academic and career advisors

Great reputation in the golf and turf industries

Successful graduates

Required internship program (most students get 3 summers of paid work experience)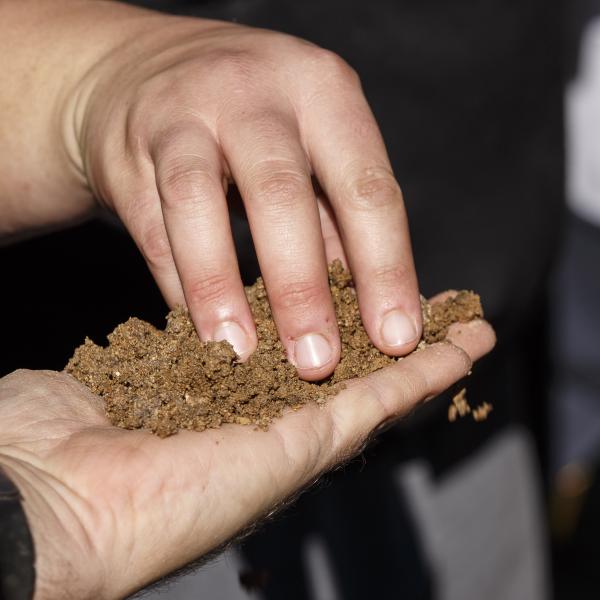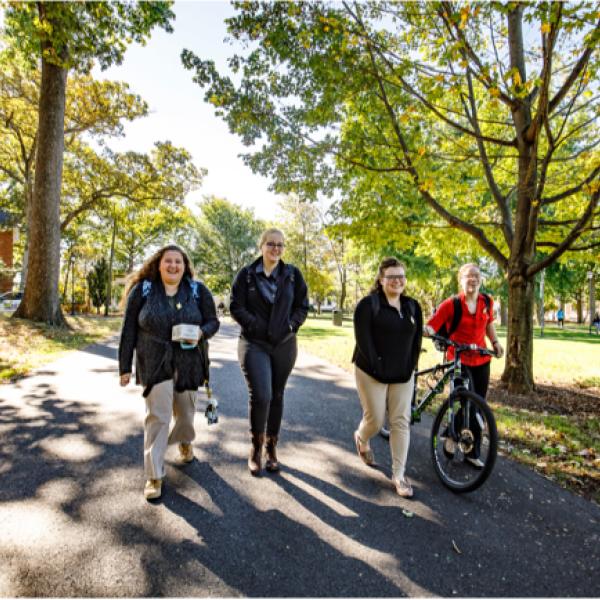 average scholarship and grant amount awarded to freshmen in 2022-23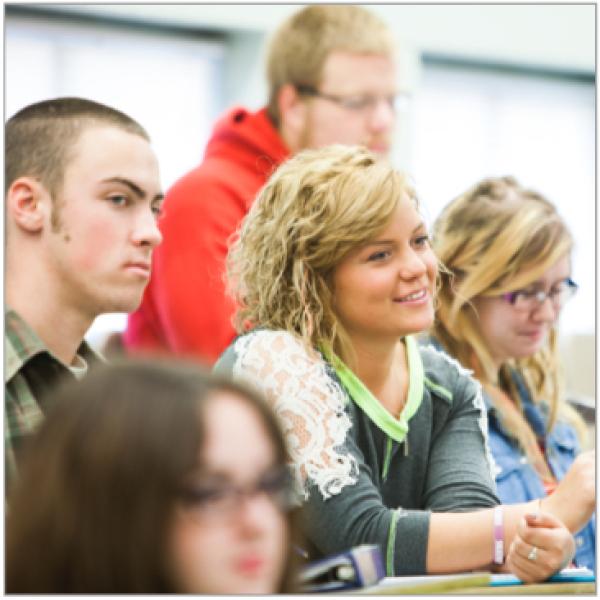 Dr. Linde strives to connect us to the real world by bringing in guest speakers, conducting hands-on classes, going on field trips, and building relationships with successful alumni."
Garrett Zimmerman '23, B.S. Turf Management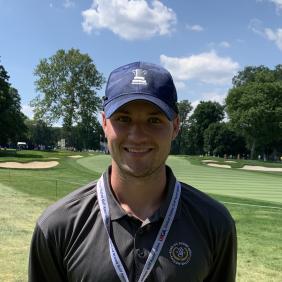 Career Paths
With 100 percent of our students having real-world, hands-on experience, graduates with a degree in turf management find employment managing turf for:
Supervises the maintenance of a golf course. Depending on the course, the superintendent may oversee 2 to over 50 employees with a budget ranging from $100,000 to over $1,000,000.  Some superintendents enjoy the challenge of hosting a professional golf tournament or building a new course, while others enjoy the more relaxed atmosphere of a daily-fee public course.  Salary range for Head Superintendents is $50,000 to $250,000.  Graduates with a 4-year degree in Turf Management start their careers as a 1st or 2nd Assistant Superintendent or Assistant in Training.  Starting salaries range from $40,000 to $60,000.  Advancement to Head Superintendent can occur within 5 to 10 years.: 
Golf Course Superintendents Association of America (GCSAA)
Oversees the maintenance of one athletic field or an entire sports complex.  Professional Sports Facilities need educated turf managers to maintain the fields used by professional baseball, football, and soccer teams.  Universities, colleges, high schools, community parks, horse tracks, polo clubs, tennis clubs, and cricket clubs are beginning to recognize the need for a professional turf manager to maintain their athletic complex.  Graduates with a 4-year degree in Turf Management usually start their careers as an Assistant Field Manager.   Salaries range from $40,000 to $120,000.
Often work as supervisors, consultants, or technicians for professional lawn care franchises. Many start their own company. Responsibilities can include mowing, fertilization, pest control, renovation, sales, evaluation of home lawns, and customer service. College graduates normally start as technicians or managers. Lawn care is the largest sector of the turf industry.
The Lawn Care Association of Pennsylvania (LCAP)
Maintain an institutional site landscaped with turf, trees, flowers, buildings, and roads. They can be hired by colleges, universities, municipalities, park & recreation facilities, office parks, residential communities, professional gardens, hotels, resorts, theme parks, cemeteries, etc. Many large landscape management companies that maintain these areas hire our graduates.
Grow, harvest, and sell mature turfgrass to homeowners, landscapers, golf courses, and athletic fields.  Many producers own and operate their sod farm.
Sell and/or service the materials and equipment that turf managers use. There are sales and service representatives associated with just about anything purchased in the turf industry -- mowers, fertilizer, pesticides, seed, sprayers, amendments, etc. Sales representatives typically have many years of experience maintaining a golf course or sports field and get into sales as a career change.
Develop the grass or fertilizer of the future. Teach turf management at a technical school, college, or university. Give advice in exchange for money. Requires a graduate degree.
Turf Internships
Employers that recently hired DelVal students for summer employment/internships.
Golf Courses:
Saucon Valley
Somerset Hills
Baltusrol
Pikewood National
Merion
Aronimink
Crooked Stick
Bethpage
Congressional
Winged Foot
Philadelphia Cricket
Medinah
Navesink
Liberty National
Pine Valley
Trump Bedminster
Oakmont
Oak Hill (NY)

Eagle Point (NC)

Desert Mountain (AZ)

Cardsound (FL)

Rock Creek Cattle Co. (MT)

Philmont

Huntingdon Valley

Manasquan

Huntsville

Lookaway

St. Davids

Lancaster

Indian Valley

Kittanset

Bellewood

Overbrook

Manufacturers

Greenbrook
Sports Fields:
Philadelphia Eagles
Philadelphia Phillies
Philadelphia Union
Reading Fightin Phils  AA baseball
Lehigh Valley Iron Pigs AAA baseball
Indianapolis Indians AAA baseball Lakewood Blue Claws A baseball
Trenton Thunder AA baseball
Boston Red Sox – Fenway Park
Ripken Baseball
Little League baseball – Williamsport
Philadelphia Union Soccer
FC Dallas Soccer
Auburn University
Windview Athletic Fields
Episcopal Academy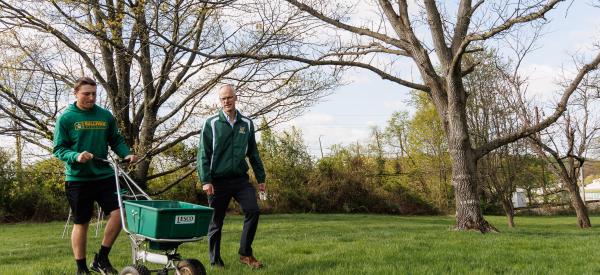 The Experience360 Program gives you the opportunity to apply classroom lessons to real-world activities like internships, career exploration experiences, student research, study abroad, leadership development and more.
TURF MANAGEMENT AT-A-GLANCE
The combination of small classroom courses, hands-on learning on the DelVal campus, and E360 work experience prepare you for a career in turf management. 
Core Turf Management Courses:
Soils
Intro to Turf
Turf Cultural Systems
Turf Pest Management
Case Studies in Turf
Golf Course Design and Construction
Supervision and Management
Human Resource Management
Irrigation Technology
Plant Physiology
Pesticides for the Green Industry
Spanish for Agriculture
Recommended Minors
Agribusiness
Business Administration/Sports Management
Environmental Science
Landscape Design/Build
The Aggies have had eight winning records and one .500 mark in the last 21 years, including undefeated runs in both 2004 and 2006. They captured their first-ever Freedom Conference Championship in 2005 and were conference runners-up in both 2003 and 2006.
Social Media Links
Contact
Dr. Douglas Linde
,
Professor
OFFICE LOCATION: 116 Feldman
Where Recent Graduates Work
GOLF COURSES:
Somerset Hills GC – Head Supt
Saucon Valley CC – Director of Grounds
Saucon Valley CC – Head Supt
Pikewood National (WV) – Head Supt
Trump National GC (Colts Neck, NJ) – Head Supt
Oak Hill CC (NY) – Supt
Butter Valley Golf Port – Head Supt
Green Brook CC, (NJ) – Head Supt
Blue Ridge CC – Head Supt
Neshanic Valley GC – Head Supt
Waynesborough CC – Head Supt
Fiddler's Elbow CC – Head Supt
Glen Ridge CC – Head Supt
Warrenbrook GC – Head Supt
Big Spring CC (KY) – Head Supt
Fairway Valley GC – Head Supt
Fairways GC – Owner/Supt
Rolling Turf GC – Owner/Supt
Quail Brook GC – Head Supt
Penn National GC – Head Supt
Pinecrest CC – Head Supt
Blue Bell CC – Head Supt
Pocono Farms – Head Supt
Ed Oliver GC (DE) – Head Supt
Exmoor CC (Chicago) – Head Supt
Woodway CC (CT) – Head Supt
Rhode Island CC – Head Supt
White Deer GC – Head Supt
Linwood CC – Head Supt
Blackstone National GC (MA) – Head Supt
Rock Spring GC – Head Supt
Shearon Golf – Head Supt
Poolesville GC (MD) – Head Supt
Chester Valley GC – Head Supt
Saucon Valley CC – Assistant Supt (2)
Muirfield Village (OH) – Assistant Supt
Baltusrol GC – Assistant Supt
Winged Foot GC (NY) – Asst in Training
Crooked Stick GC (IL) – Assistant Supt
Philadelphia Cricket Club – Assistant Supt (2)
Congressional CC – Assistant (2)
Metedaconk National – Assistant Supt
Lake Nona G&CC (FL) – Assistant Supt
Copperhill CC – Assistant Supt
Springford CC – Assistant Supt
Farmington CC – Assistant Supt
St. Clair CC – Assistant Supt
St. Davids CC – Assistant Supt
Montclair CC – Assistant in training
Twin Eagles (FL) – Assistant Supt
Alpine CC – Assistant Supt
Cougar Point GC (SC) – 2nd Assistant
Atlantic GC (NY) – Assistant Supt
Overbrook CC – 2nd Assistant
Tavistock CC – Assistant
Atlantic GC – Assistant
Union League National GC – Assistant
Exmoor CC (Chicago) – Assistant
Spring Brook CC – Assistant
GC at Black Rock (Idaho) – Assistant in Training
Wianno Golf Club (MA) – Assistant in Training
Huntingdon Valley CC - Assistant
Seawane GC (NY) – Assistant
CC of York – Assistant
Squires GC – Assistant
SPORTS FIELDS, LAWN CARE, Etc.:
Cumberland Valley School District – Facilities Manager
Blair Academy – Head grounds manager
Springford School District – Field manager
Somerset County Parks Dept. – Director of Agronomy
Noble Turf – Sales
MacroSorb LLC – Owner
TeraVita – Owner
Shearon Golf – Vice president
Shearon Sports Turf – Technician
New York Red Bulls Major League Soccer – Assist. Field manager
New York Giants Football – Field manager
Philadelphia Union Major League Soccer – Assist. Field Manager
Ryan Sanders Sports Services (TX) – Field manager
Marywood University – Head field manager
Total Turf Inc. (NY) – Owner
Turfgrass Disease Solutions – Owner (research and consulting)
Edwards Landscaping (PA) – Foreman
Homestead Lawn & Landscape (NJ) – Owner
Lawn & Golf, Inc. – Sales person
Savatree – Branch manager
Bonita Bay CC (FL) – Golf professional
Wilmont Nurseries – Owner
Coombs Sod Farm – Owner
East Coast Sod (NJ) – Grower
Shan-Gri-La Sod Farm – Manager
Bromm's Lullaby Sod Farm – Owner and Assistant
South Jersey Turf Consultants – Owner and Assistant
Maryland Department of Agriculture
Cold Spring Lawn and Landscape, LLC – Owner
Town of Weston, MA – Head field manager
Park School of Baltimore (MD) – Head field manager
FDA – Field technician
Upper Providence Township – Assistant Grounds manager
Longwood Gardens – Senior grounds technician
Lawns Unlimited – Technician
Clubhouse Lawns – Technician
Delaware Valley Turf – Technician
NewLeaf Lawn Care (MD) – Technician
Greenhaven Turfcare (MA) – Technician
US Lawns – Owner
Sherwood Oaks Senior Living Center – Head Grounds manager
Greenscape – Director of Client Services
Turf Equipment and Supply – Sales
Plant Food – Sales
Walker Supply – Sales
SePro – Sales
NuFarm – Distributor sales
Nutrien – Sales (2)
Total Turf – Project manager (golf course construction)
Arcadia University – Grounds Assistant
Haverford College – Grounds Assistant
Steele's Landscaping – Owner
Germantown Friends School – Grounds technician
Whitman College (WA) – Sports turf manager
Penn State Health – Grounds manager
Phoenixville School District – Head grounds manager
Schreiner Tree Care – Arborist
Brightview Landscape Services – Technician
* Since 1995, list changes constantly due to promotion and advancement