The Department of Residence Life and Housing supports your personal and academic growth – A big part of this is providing all of the amenities you would enjoy at home!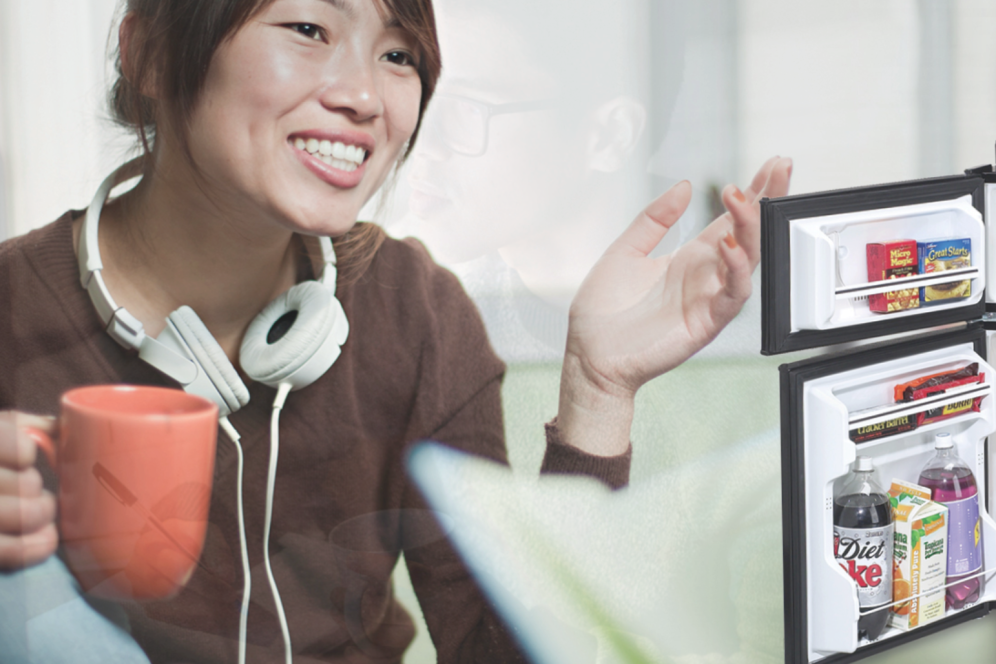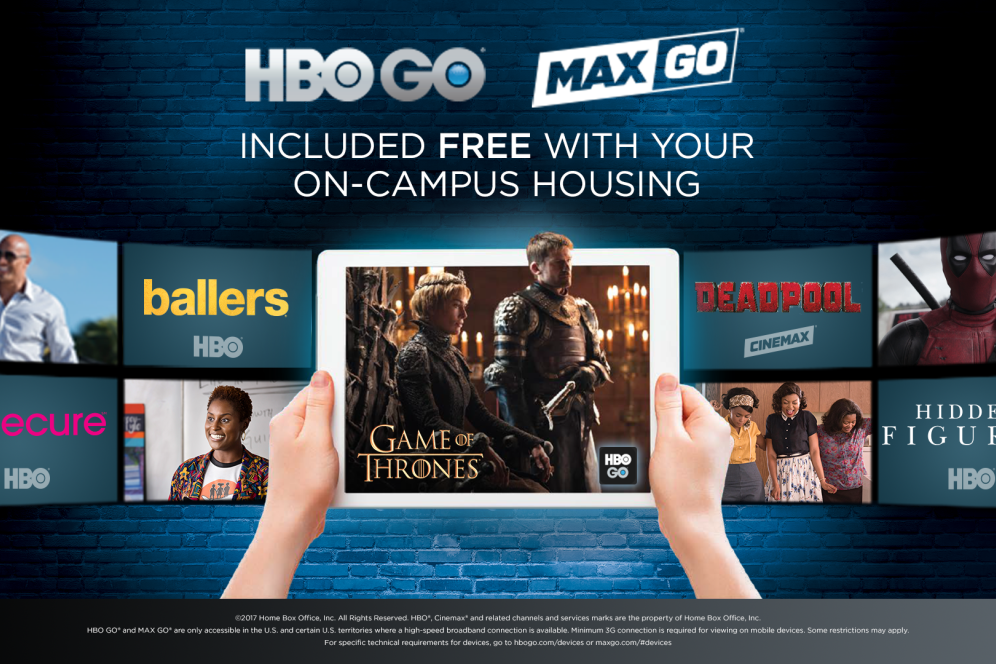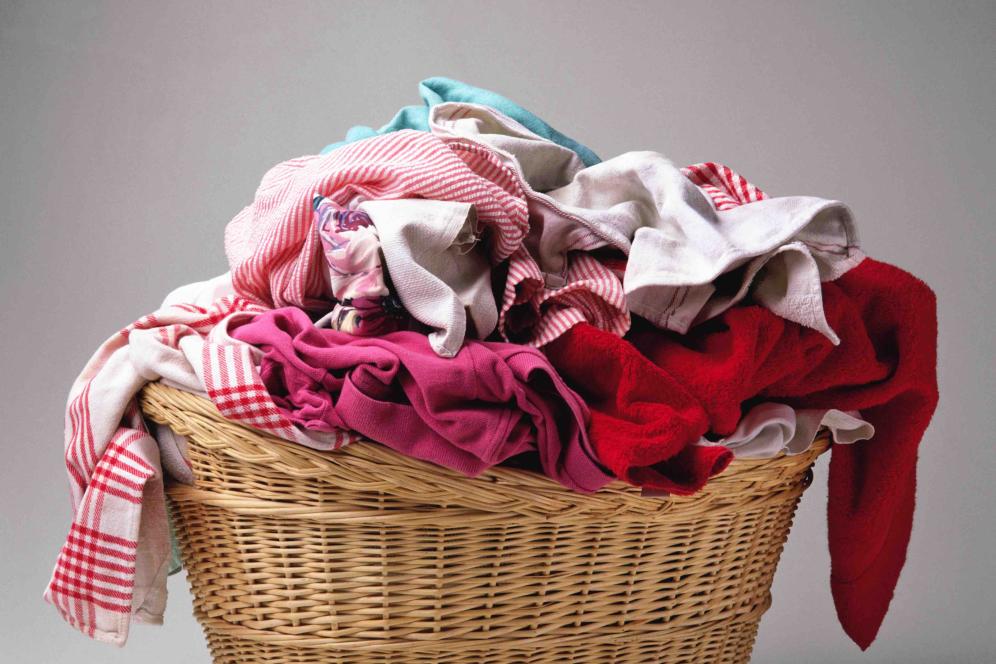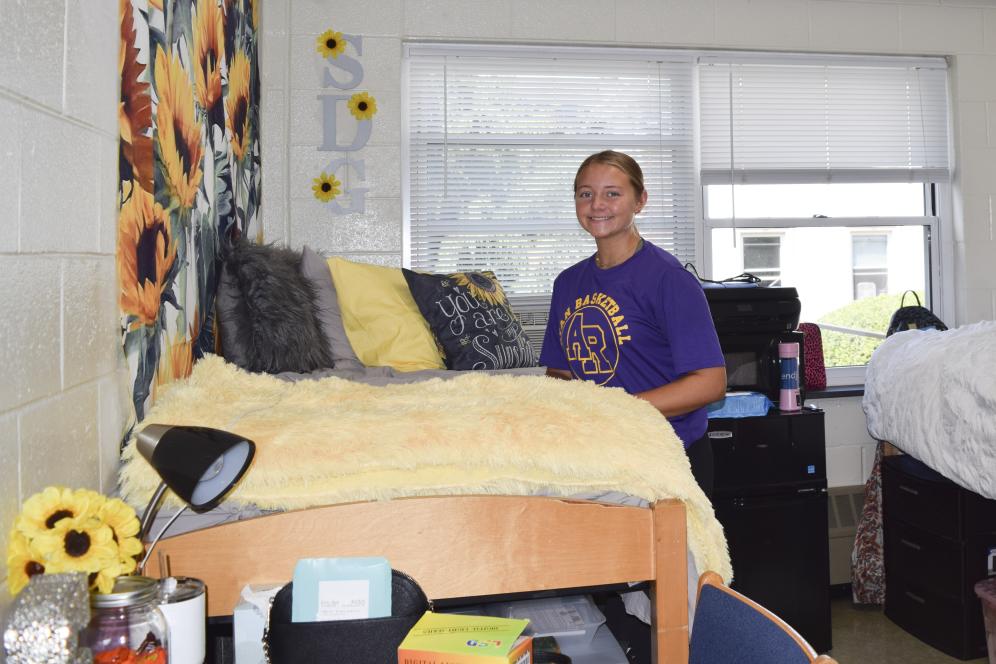 Housing Amenities
ResNet is an off-campus wireless internet provider specifically for the residence halls that supports all aspects of your access to information. They provide and support high-speed Internet and wireless networks that allow you to access email, web portals, and all DelVal instructional/academic technology tools. ResNet also provides support. Our wireless network supports full coverage in residence halls and several outdoor gathering spaces.
Delaware Valley University students who live on campus now have access to HBO GO, and MAX GO. Having access to HBO GO and MAX GO will allow you to watch shows and movies in the residence halls at no additional cost. This service is available to all resident students. 
How do I access HBO GO and MAX GO?
To get set up, please follow these steps:
Visit hbogo.com. To access the service on mobile devices, you will need to download the HBO Go app, which is available at hbogo.com.
Click "Sign In" (This will be on the top right on a desktop and under the top left menu on mobile).
Go to "Select Your Provider" and scroll down until you see Delaware Valley University. On mobile, you will need to click "Other TV Providers" to see the full list. Please note that colleges and universities are listed at the very bottom of the list separately. Scroll all the way to the bottom until you see the list of schools.
Select Delaware Valley University.
Click "Login to HBO GO."
Log in with your DelVal email username and password.
Who should I contact with questions?
For additional questions on the service, please read the Student FAQs (PDF).
If you still have questions, or, you have trouble signing in, you can contact support@myresnet.com or 855.371.5066.
Students are not permitted to bring personal microwaves to the residence halls. Students may rent a combination MicroFridge from our partner, or bring a personal mini-fridge (3.1 cubic feet or less). Students are permitted 1 fridge or MicroFridge per room.
MICROFRIDGE RENTAL
DelVal has partnered with Campus Specialties to provide an easy solution for in-room food storage and preparation. When you rent your MicroFridge from our partner, you get:
A unique combination microwave/refrigerator/freezer unit
Space-saving design
Enhanced safety features of a single plug and an in-microwave smoke detector with auto shut-off
An easy solution: Your fridge will be waiting for you in your room when you arrive on campus, and will be picked up for you after the end of the year
To place your order, visit myMicrofridge.com and select Delaware Valley University.
Laundry rooms are available in Berkowitz, Centennial, Samuel, South, and Work Halls. Caldwell & Gregory, our laundry service provider, has serviced college and university laundry services for decades. We utilize a web-based application for laundry funds, so you can easily see your account activity and funds used or remaining on your phone. At the start of the fall and spring semester, all students are provided a $100 credit for the machines. Please note that the remaining funds do not carry over from one semester to the next.