Prepare to become a highly competent, patient-centered physician assistant.
---
About the Physician Assistant Studies Program
At Delaware Valley University, you will find a physician assistant program that is dedicated to the pillars of scholarship, service, and professionalism. As a student in our program, you will:
Gain the skills and training you need to become a highly competent, excellent clinician and leader in the complex health care environment. 
Learn how to provide compassionate, team-based, and evidence-based patient care. 
Learn to meet the diverse needs of society and communities as a multi-culturally competent healthcare professional. 
Have unparalleled opportunities for experiential learning. At DelVal, we strive to provide a well-rounded and hands-on clinical experience that fosters collaboration, integration and innovation in the practice of medicine and beyond.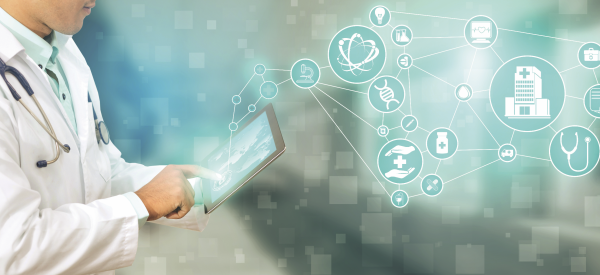 Gain Clinical Experience in the Physician Assistant Program
Students in the Master of Physician Assistant Studies program at DelVal can expect to complete clinical experiences in a variety of clinical settings. The majority of rotations occur with regional health service partners who aim to provide an educational experience that includes a comprehensive, compassionate and patient-centered approach to care. Students and regional partners benefit from the potential for a core clinical network model. The program's dedication to the Greater Delaware Valley region provides a strong pipeline for future employment opportunities.
Our Admission Process
Admission to the Physician Assistant Program at Delaware Valley University is offered after a holistic review of an applicant's qualifications and is based on academic achievement, prior health care and work experience, personal characteristics and life experience, and a commitment to health care and service, among other traits. 
The University's PA program participates in the CASPA application service and requires a completed CASPA application. Important dates in the admissions process are as follows:
CASPA Start Date: Late April yearly
*Note: the DelVal PA Program will begin accepting CASPA applications for the 2021-2022 cycle on June 1, 2021
DelVal Application Deadline: April 1, year of planned matriculation
We will begin interviews in late August to September and review applications on a rolling basis until the cohort is filled
There is no minimum GPA required for consideration by the DelVal PA Program and admissions are "test-optional." Most successful applicants will have a minimum GPA of 3.0 (overall and, in science). GRE, MCAT, PA-CAT, or other standardized test scores will be considered if submitted as part of a holistic application review. There is also no minimum requirement for prior health care or patient care experience, though most successful applicants will have at least 200 hours of direct patient care. Shadowing, volunteering, and other forms of service are encouraged. 
How to Apply to the Physician Assistant Program
We accept applications through the Centralized Application Service for Physician Assistants (CASPA) at caspa.liaisoncas.com. The University begins processing applications for the following academic year in late April. *The 2021 to 2022 cycle will begin accepting applications on June 1. The following are required for admission to the program:
Three letters of recommendation. At least one must be from a PA or physician.
Interview (by invitation only)
You must have completed the following pre-requisites at a U.S. regionally-accredited institution within the past 10 years before admission: 

Anatomy and Physiology - two semesters

Anatomy semesters + Physiology semesters OR Anatomy and Physiology I + Anatomy and Physiology II

Microbiology 
Additional biology coursework-two courses 

Biochemistry, Genetics (Strongly Recommended)
Immunology, Cell Biology, Molecular Biology (Accepted)

Chemistry- two courses 

Organic Chemistry (required) 
Additional accepted courses: Introduction to Chemistry, Physical Chemistry, Inorganic Chemistry, and others.

Psychology - one course 
Statistics - one course 
**Delaware Valley University has applied for provisional accreditation from the Accreditation Review Commission on Education for the Physician Assistant (ARC-PA). Delaware Valley University anticipates matriculating its first class in October 2022 pending achieving provisional accreditation status at the June 2022 ARC-PA meeting. "Accreditation-Provisional" is an accreditation status granted when the plans and resource allocation, if fully implemented as planned, of a proposed program that has not yet enrolled students appear to demonstrate the program's ability to meet the ARC-PA Standards or when a program appears to demonstrate continued progress in complying with the Standards as it prepares for the graduation of the first class (cohort) of students.
Contact
Shannon Diallo
,
PAC, Program Director Physician Assistant Studies